FIVE BROWSER EXTENSIONS THAT WILL HELP YOU SAVE MONEY BY OFFERING THE BEST DEALS AND PRICES
Online shopping has gradually risen as a major commercial force to be reckoned with. A worldwide phenomenon, online shopping giants have already solved all the main issues that were associated with previous forms of physical trade.
With easier accessibility, versatile collections, and an unprecedented ease of procurement and delivery, the industry is still growing exponentially as people from all walks of life are availing to online shopping services. As a result, people continually look for as many ways of saving money and get better deals as one could hope for. There are many extensions which can be installed in your browser which can offer you great coupons, cash back opportunities and comparative pricing across many domains.  
Therefore, we have made a list that describes the very best five browser extensions you can try for yourself and they are described with their availability down below:
HONEY
Chrome, Firefox, Safari, Opera
Honey is perhaps the most popular browser extension that is available for online shopping. This is due to the fact that it is available for many browsers and gets people the very best coupon offers that are available. It automatically applies the best coupon codes at checkout before a user completes an online order.
So, instead of opening new tabs and searching the entire internet for coupon codes, Honey automatically does it for buyers. Moreover, members can earn cash back up to 100% through a feature called HoneyGold which can be earned by shopping at selected stores. The extension also promises to get the lowest prices available at Amazon for the buyers.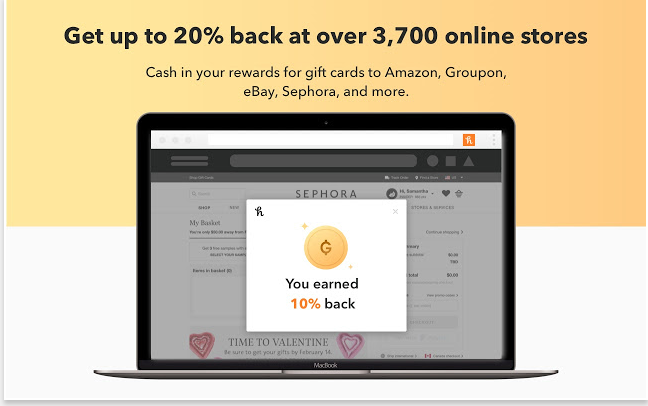 Chrome, Firefox, Safari
Price Zombie is a price tracking extension that provides very detailed information regarding the price of a product. Price Zombie is unique because it shows detailed price information across two dimensions: retailers and time. When shopping, it is always helpful and economical to compare prices of a product among different shopping sites i.e. retailers.
This is extremely helpful especially when buyers are looking for the best deal for a product that they want to buy. Price Zombie also displays the price history of a given product. It shows when that particular first available; and all the drops and rise in the market value of that product over time.
This is a great extension that helps any user to anticipate a drop in the prices of a product. Additionally, Price Zombie also sends a notification when a product, which is wanted by the user, sees a drop in its price. It provides all these information by collecting data from over 100 of the biggest online retailers so as not to push a myopic view of the products price information.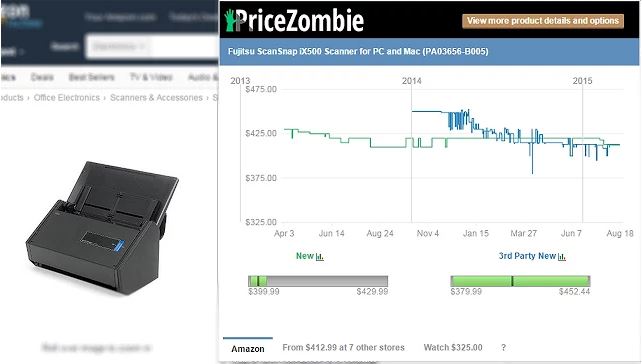 Chrome
This is an extremely useful extension that helps the user find a product and all its relevant information if the user, while browsing the net, comes across a designer product that he/she wants to buy, but has no knowledge about it at all. Suppose, you came across a picture of a model wearing a very cool looking shirt while browsing the internet.
You want to buy the product, but don't have any relevant information about it. Fashion Lover will help you find similar looking clothes, shoes and accessories from images on web pages and displays the price and store from where you can buy them.
In order to use this extension, the heart shaped icon in the toolbar section of the browser needs to be clicked and it will highlight the items into separate boxes. By holding the cursor over a specific box without clicking will open a small pop-up window with all the relevant information and options.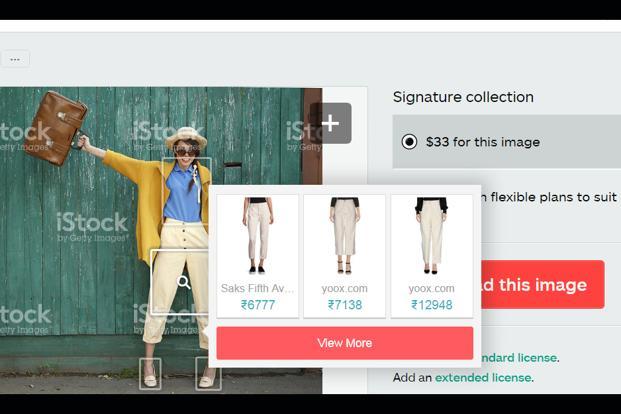 Chrome, Firefox, Safari
This is a price tracking extension that exclusively caters to Amazon, Best Buy and Newegg shoppers. This extension is similar to Price Zombie that displays the product's price history without leaving the retailer's page. Also, the users get notifications via email or Twitter regarding a product when the price is right for the best deals that are available for the buyer.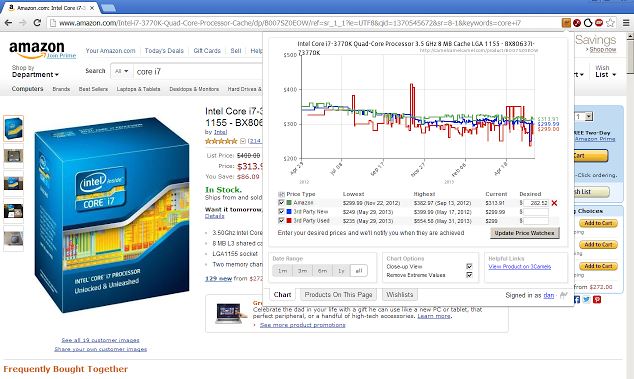 Chrome, Firefox, Safari
Coupons At Checkout is a very useful add-on that can provide any buyer with the best coupons across thousands of retailers. It is exactly what its name implies, that is when a buyer is at the checkout page of a retailer; this extension will find the buyer the best coupons that are available for mind blowing discount offers.
The buyer is required to click on the "Find Coupons" button that automatically finds the relevant coupons, and applies those coupons to significantly lower the marked price. It even has a feature that helps buyers to stack their coupons at retailers which results in pretty deep discounts. Coupons At Checkout is one of the most easy-to-use shopping extensions and it has been proven to lower the prices of products pretty significantly.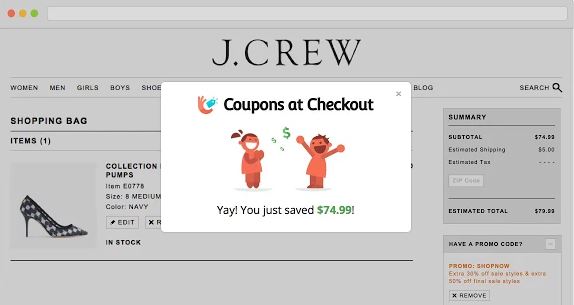 We have been hearing the old proverb, "Where there is a will, there is a way" ever since we all were little kids. With such a tool as the internet, everything is in the palm of our hands. Almost anything can be achieved by using it, and if you want to truly know what websites are capable of, you might as well take the time to contact us at Neolite Infotech India Pvt Ltd. You can also check out additional information about us so that when you might need any query or help in this particular field, you'll know exactly where to find us.